So there area a lot of reasons why social media is important for a business. But in reality the most important thing would be exposure. Social media takes up a lot of time for a lot of people, and by not using social media we would be alienating ourselves from a massive user base who could be our potential customers.
When doing our market research, Kijsuchon found that the age groups we were mainly targetting (Young Adults, aged 18 – 25, and Adults aged 26-34) are more likely to be using social media than not. The most popular social media relevant to our product in this age bracket is Instagram, followed by Twitter.
The reason I highlight relevency, is that many social media and networking platforms exist, however some of the other platforms do not really provide us access to the user base we want. Nonetheless we created a FaceBook as well, to link with our instagram.
Another aspect of marketing a business is to have a website so that there is a web presence independent of social media where potential customers can find out more.
In the time frame we had, I was only able to design a very simple demo page, however given more time we could have created a much more substantial website, with blog posts and articles to show that we aren't just a card game, but we are also interested in health and wellbeing as well.
Some very large organisations will often post news, no matter how small it is to an individual, about what the company has been up to, and what's coming up. Doing this engages with potential customers in a more human manner. We also wanted to create more videos to add to our website to guide people on how to play the game and other exercise related posts.
In an article from hootsuite, a popular platform for social media marketing management, there is one very simple graph which alone tells us why social media is important.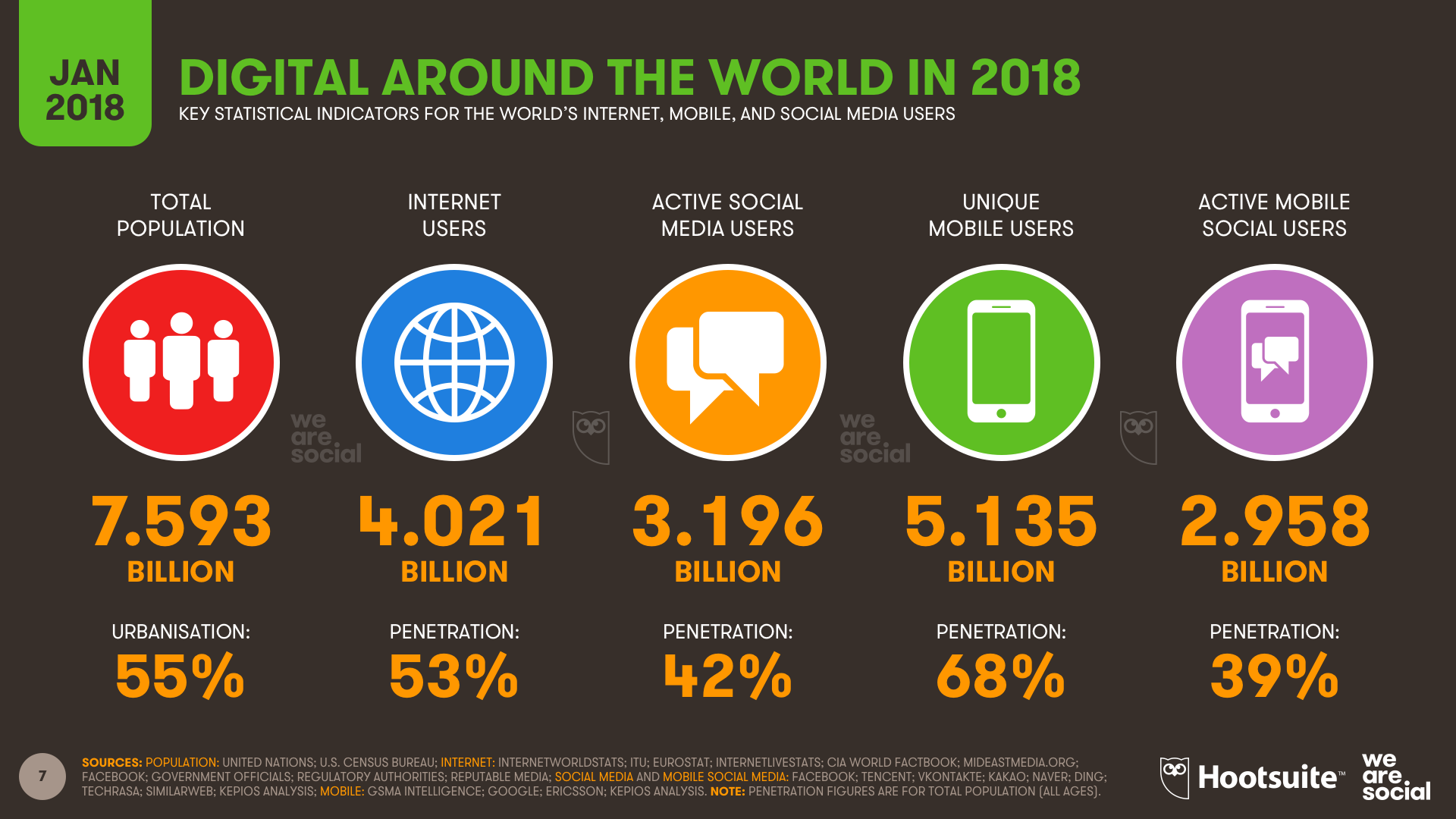 In this case the total population of the world in 2018, around 53% of the world uses the internet, and around 42% of people around the world are actively using some sort of social media.
This alone shows that by using social media, there is a potential to reach every corner of the earth, albeit this takes time and patience since social media requires a lot of interaction and posting in order to benefit a business. Our social media pages did not actually reach a high number of people as we were not posting enough to reach a big number. In future we will try to reach more people by creating more engaging posts more often.